Lecture / Workshop Presenters:
Wednesday October 2nd 
Lt. Steve Robertson, Columbus Fire Department - "The Engine Companies Guide to Winning" 
FF Michelle Fayed, Miami Dade Fire Rescue - "Moral Injuries"
Lt. Tim Klett, FDNY - "First in Operations for Hoarder Houses" 
Capt. Joe Fox, Fort Lauderdale Fire - "Modern Dynamics in the Fire Service"
Thursday October 3rd 
BC Mike Hicks & BC Mike Salzano, Fort Lauderdale Fire - "Strategies & Tactics Workshop for Officers"

BC Ty Vassil - Margate Fire Rescue - "Managing and Embracing Fire Department Culture"

Round Table - Speakers to be Announced

LT. Sandy Lasa - Boston Fire Department - Keynote Address
2019 Keynote Speaker
LT. Sandy Lasa - Boston Fire Dept.
Discusses
"LT. Ed Walsh & FF Mike Kennedy - Beacon St. LODD"
The Fort Lauderdale Fire Training Expo is proud to announce the 2019 Keynote Speaker. Sandy Lasa started his career in 1981 at the Lexington Fire Department. In 1986, Sandy was hired at the Boston Fire Department and promoted to Lieutenant in 1991. Throughout his career, he has held assignments in Ladder Companies 26, 14, 15 and Rescue Companies 1 and 2. Sandy is an adjunct Instructor in Boston's Special Operations Command, an Instructor for the Massachusetts Fire Academy and the Fire Department Training Network. He currently sits on multiple NFPA committees including 1801 (Thermal Imagers), 1802 (Radios) and 1982 (Pass Devices). Sandy also serves on Massachusetts Task Force 1 as a Technical Search Specialist.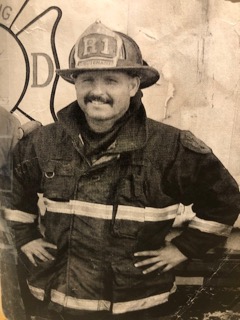 CLASS ANOUNCEMENT
We are excited to announce our first ever Special Operations Class. This class is designed for current or aspiring Technical Rescue Team Members interested in finding safe rescue solutions for unique situations. Course will consist of two days of lecture to include general fire expo keynote speaker, various technical rescue topics including Scaffolding, Cell Tower, Water Tower, Confined Space, Elevator type emergencies. Course will also consist of two days of hands on training in this field.